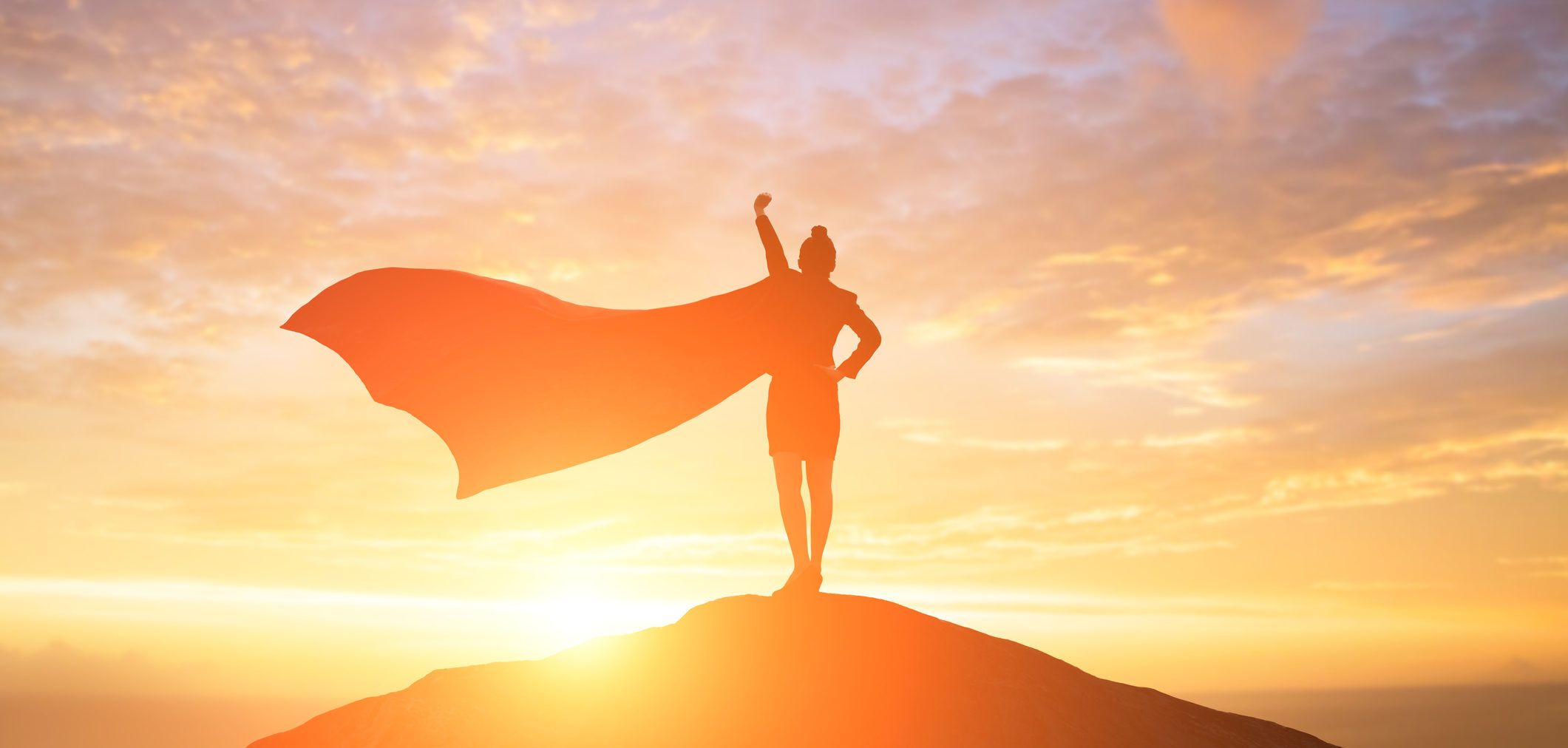 What's your superpower?
Let me ask you a question – what was your favourite movie or television series as a child? Personally, I loved superhero films and television series such as Airwolf, the Greatest American Hero and Knight Rider. I dreamed that one day I might own a self-driving car and talk to my watch… and as the owner of a Tesla car and an Apple Watch, I guess I'm sort of there…
Ask me to pick an overall favourite movie and I would choose Superman II. Christopher Reeve's man of steel was somewhat of an icon to me. I wanted to be him. And I confess to you now that I have an autographed photo of him on the wall in my home office.
Superpowers
It may not surprise you to learn that I haven't stumbled upon any superpowers of my own yet – unless you count exaggeration (which I can categorically state I'm 100 million times better at than you!). That said, I can't completely dismiss the idea that I have a superpower. Afterall, they say you can't prove a negative! I sometimes wonder if it's just that I haven't yet discovered mine.
Perhaps some of us never do. Let's say your superpower is something really innocuous, like the ability to stick a post-it-note to a camel in a rainstorm. How would you ever know!? And then one day you find yourself in the middle of nowhere with only a camel for company and you need to get an urgent message to a nearby village. As you start searching your pockets for an old post-it-note and pen, it starts to rain…
Jokes and stationery essentials aside…
A common theme running through all the movies and tv programmes I have mentioned in my article is one of making a positive impact on others.
I grew up wanting to make a difference – and that's something that continues to drive me. I've come to appreciate that we can all make a positive difference to the lives of others and to the world in which we live – we don't need to possess superpowers to do it.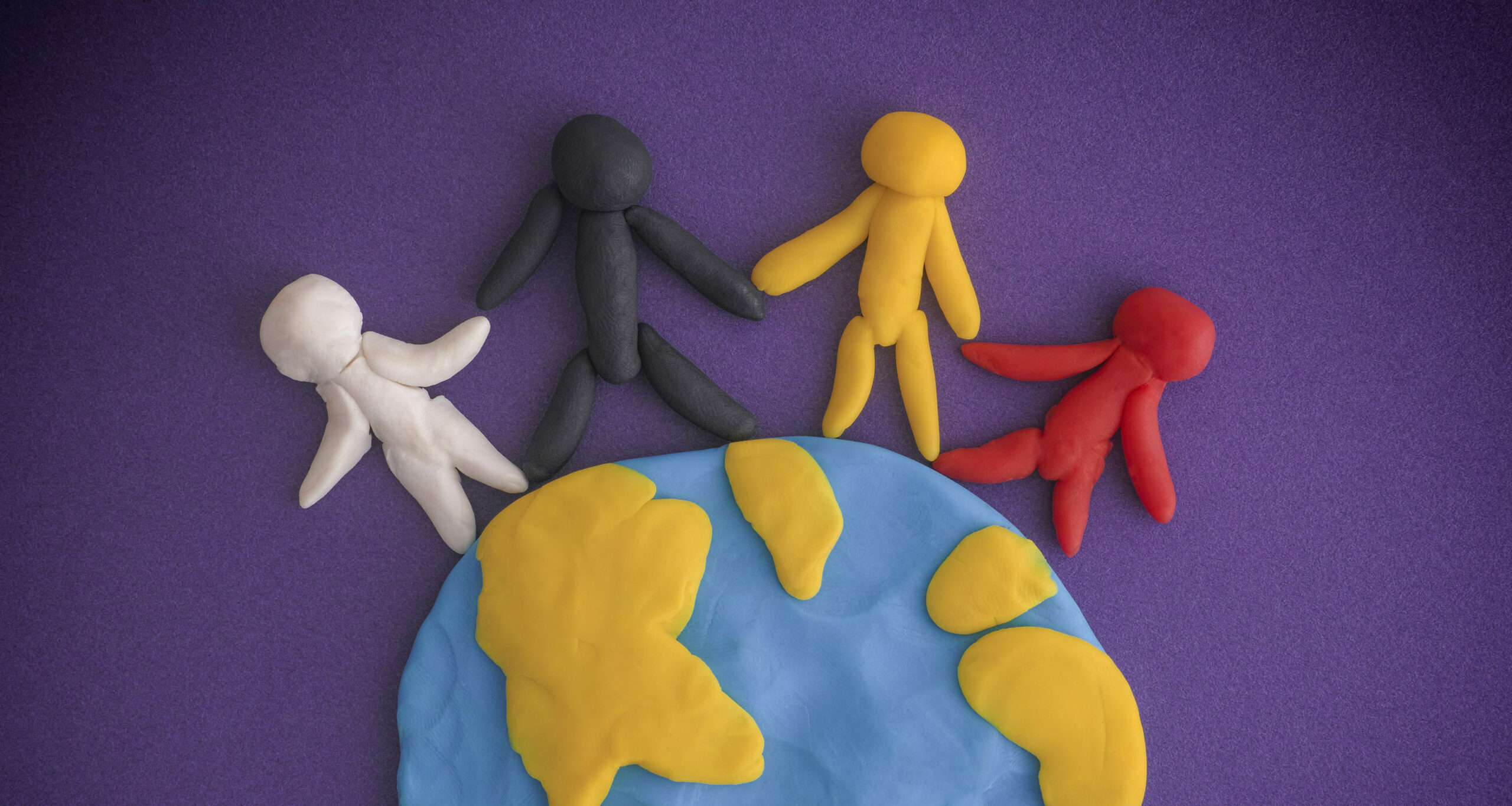 Man of steel
I have very fond memories of watching Christopher Reeve's Superman films in my childhood. And I believe a definite parallel exists that having portrayed the Superman character on screen as an actor, he went on to become a real-life Superman following his tragic accident in 1994. I remember feeling genuine sorrow when, as a fifteen-year-old boy, I heard about his accident on the news. And that feeling was echoed ever more deeply when I heard of his sad passing in 2005.
What I wasn't fully aware of until now is just how much of a positive influence Christopher Reeve had in the eleven years between his accident and death…
Nothing is impossible
In 1994, Reeve was taking part in an equestrian competition. As his horse prepared to jump the third fence, it made a sudden refusal, projecting Reeve forward off the horse and onto the ground; snapping his neck and shattering the first and second vertebrae in his spine.
Although Doctors skillfully and successfully operated to reconnect Reeve's skull to his spine, he was left paralysed from the neck down and was put on a ventilator – something he would remain on for the rest of his life. Despite initially contemplating suicide, having awoken to discover he was a vent-dependent quadriplegic, Reeve set out on a determined new path – one that would make an enormous impact. Supported by his wife Dana and his family and friends, not only did he set himself a goal to walk again, but he also continued to direct films, act and, importantly, become a spearhead and spokesman for research into treating spinal cord injuries.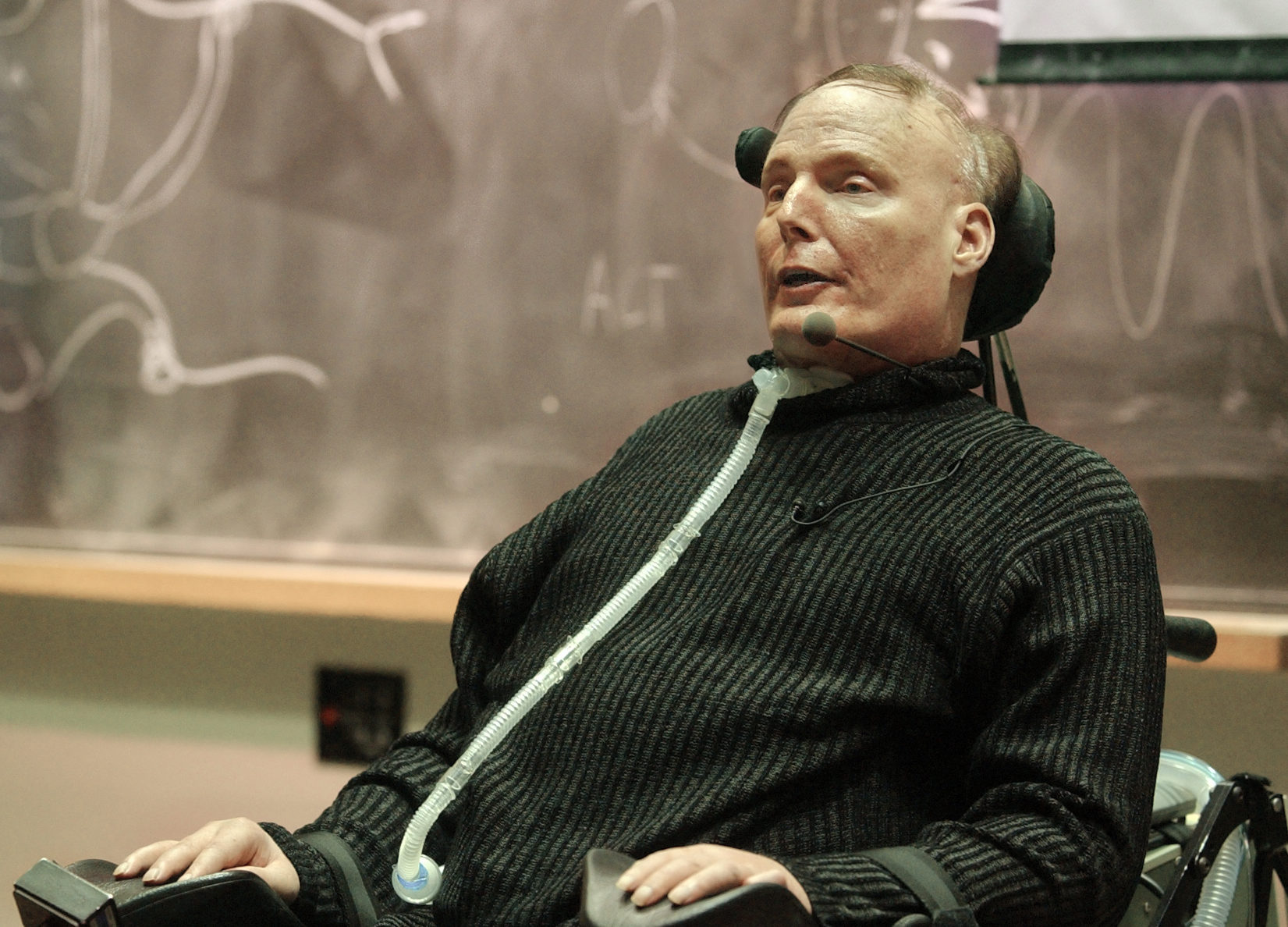 As well as being elected Chairman of the American Paralysis Association and Vice Chairman of the National Organization on Disability, Reeve also co-founded the Reeve-Irvine Research Centre. This is now regarded as a leading spinal cord research centre. In addition to this, he founded the Christopher Reeve Foundation (now the Christopher and Dana Reeve Foundation) to fund research. To-date the foundation has helped generate more than $22m in quality-of-life grants and $138m for research, leading to new developments in technology that have helped paralyzed patients walk again.
In 2006 the Reeve-Irvine Research Centre said, "in the years following his injury, Christopher did more to promote research on spinal cord injury and other neurological disorders than any other person before or since."
And although he wasn't quite able to achieve his personal goal of walking again, Reeve's steely determination and hard work to maintain fitness and muscle health meant that he confounded specialists by regaining some motor function and recovering movement in his fingers and legs. I find myself wondering just how far along his recovery would have reached today, had a reaction to an antibiotic not robbed him of his life.
"I think a hero is an ordinary individual who finds strength to persevere and endure in spite of overwhelming obstacles."
– Christopher Reeve
Keep on making a difference
And so for me, Christopher Reeve will always be an icon and an inspiration. He was a man of steel; inner steel. He sets an incredible example of the fact that sometimes life throws us a massive kryptonite curveball we're not expecting. It's then up to us to decide what to do next.
And it goes to show that the opportunity to make a difference to the world we live in never fully disappears, it simply changes.
Alastair